Our cider rapture started in the foothills of Urnieta and Hernani, in the Basque Country, catching natural cider straight from the barrel. Peter Yi, a wine buyer, took a break from tasting wines to visit a sagardotegi. It was a gastronomic experience like no other: simple, farm-fresh food, paired with natural cider caught straight from the barrel. Delicious food, incredible ciders, and elated diners filled the cidery with pure magic. It was a thunderbolt moment and not long after his trip, Peter told his sister Susan, "We need to make a cider house in Brooklyn." He was dead serious and within weeks, Peter walked away from a business he built for 25 years and Susan quit teaching to study apples and hard cider.
That was the spring of 2014. They didn't know a bushel from a bin of apples. What they did know was that they wanted to make a wildly natural cider.
Brooklyn Cider House has come a long way in very little time, thanks to a super dedicated team; Lindsey joined the founding team in its second year, and Hannah and Eleazar manage the 200-acre farm. The small team revitalized a Hudson Valley orchard, where they have built a cidery, tasting room, farm store, and pavilion that serves wood-fired pizza and burgers.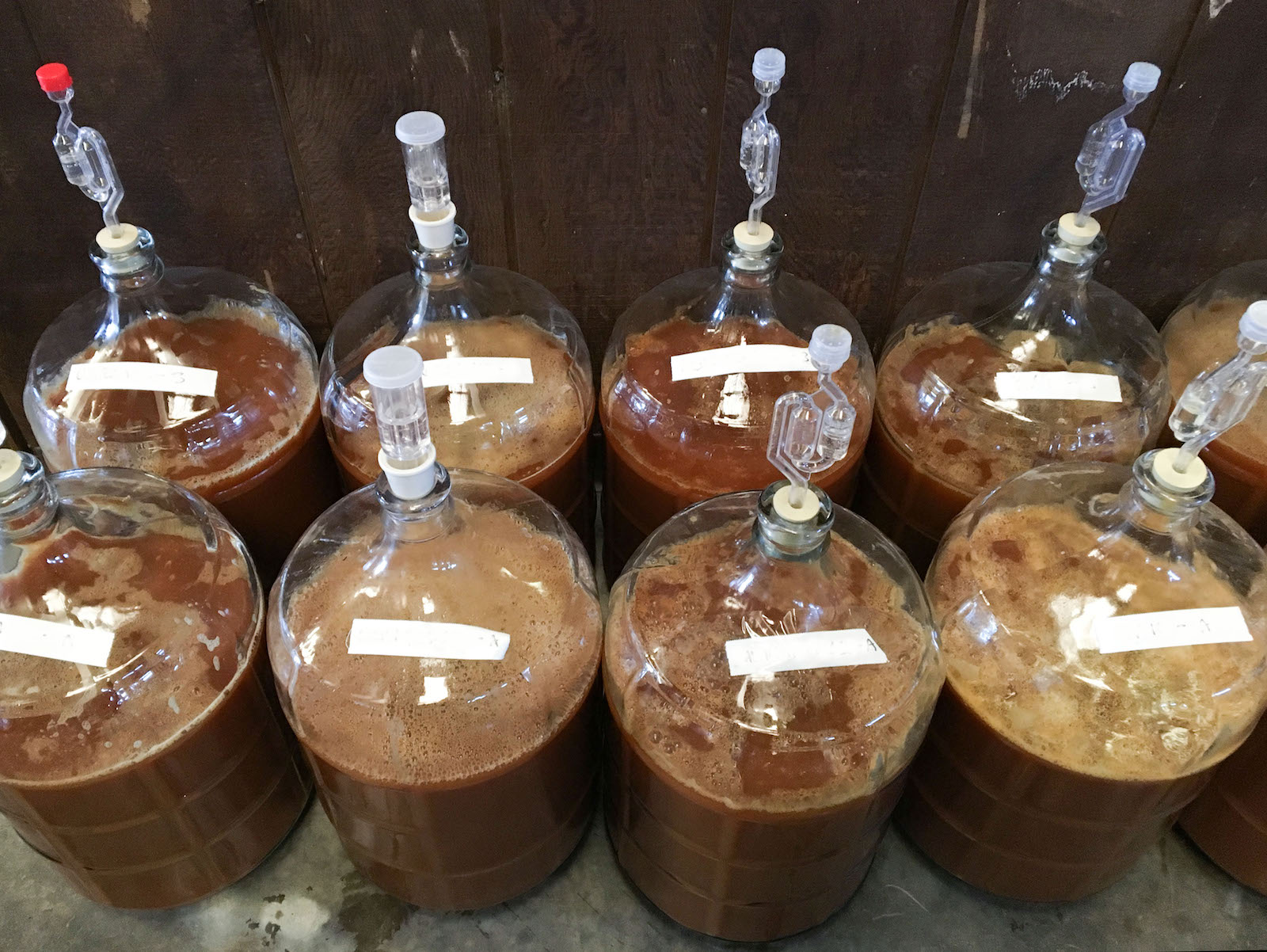 Peter Yi
Before launching Brooklyn Cider House, Peter was the owner of PJ Wine, a leading wine retailer in New York City. He is known for his fearless honesty about wines, his creative pairings, and his marathon-like ability to taste hundreds of wines and still pick out the winners. Peter is BCH's cidermaker, visionary, and driving force. His tenacity, creativity, and fearlessness are exactly why BCH has made so much headway in so little time.
Susan Yi
Previously a teacher at The Town School before she started making cider, Susan is a social activist and a lover of creative things. Susan was born in Korea, raised in Brooklyn, and currently lives in Bed Stuy, Brooklyn. She is our storyteller, bringing truth and compassion to the project.