Weddings, Special Events & Private Parties
New York's first restaurant and bar with on-site cidery, Brooklyn Cider House offers up to 12,000 square feet of space in a unique modern, rustic atmosphere. From private dining areas for intimate sit-down dinners, to custom cocktail receptions in our barrel room, we can help you craft an unforgettable event!
Call (347) 989-2823 or fill out the form below to request information for your party.
Explore Brooklyn Cider House's Event & Party Spaces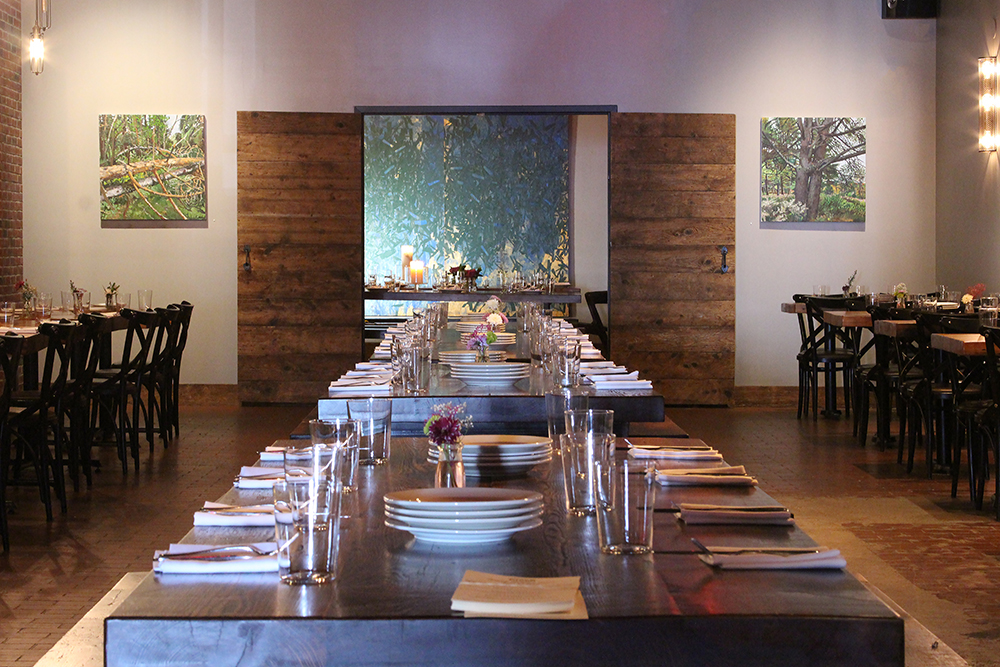 Perfect for seated gatherings of up to 200 people, complete with reclaimed wood farm tables to make everyone feel welcome. We'll help you customize a menu to suit your tastes and budget, whether you're planning an elegant evening affair, or a more casual, family-style brunch or lunch service. For big, blowout events, we can clear the whole space to make way for your large cocktail party with passed hors d'oeuvres, or even a dance party!
This one-of-a-kind space is the heart of Brooklyn Cider House. Just picture your wedding ceremony, or cocktail reception in this one-of-a-kind space! Our huge, 80 year old chestnut barrels provide not only gorgeous, rustic decor to frame your event, they hold a variety of our Raw Hard Ciders. You and your guests can enjoy "catching" cider directly from the barrels - it's an unforgettable and delicious - entertainment experience!
This intimate gathering space is perfect for sit-down dinners or brunches for up to 60 people, as well as cocktail receptions for up to 100. A stunning original mural by artist, Morgan Winter, makes this an elegant and truly unique space for parties, showers and get togethers.
Our bar area features 20' ceilings adorned with reclaimed barn wood beams and a modern, industrial loft-like feel. The huge original mural is by artist, Pixel Pancho, featuring flowering botanicals, bringing the outdoors in. This 3000 square foot space overlooks the outdoor deck and offers flexible seating options, including a mix lounge areas, hightop tables, farmhouse dining tables and bar seating.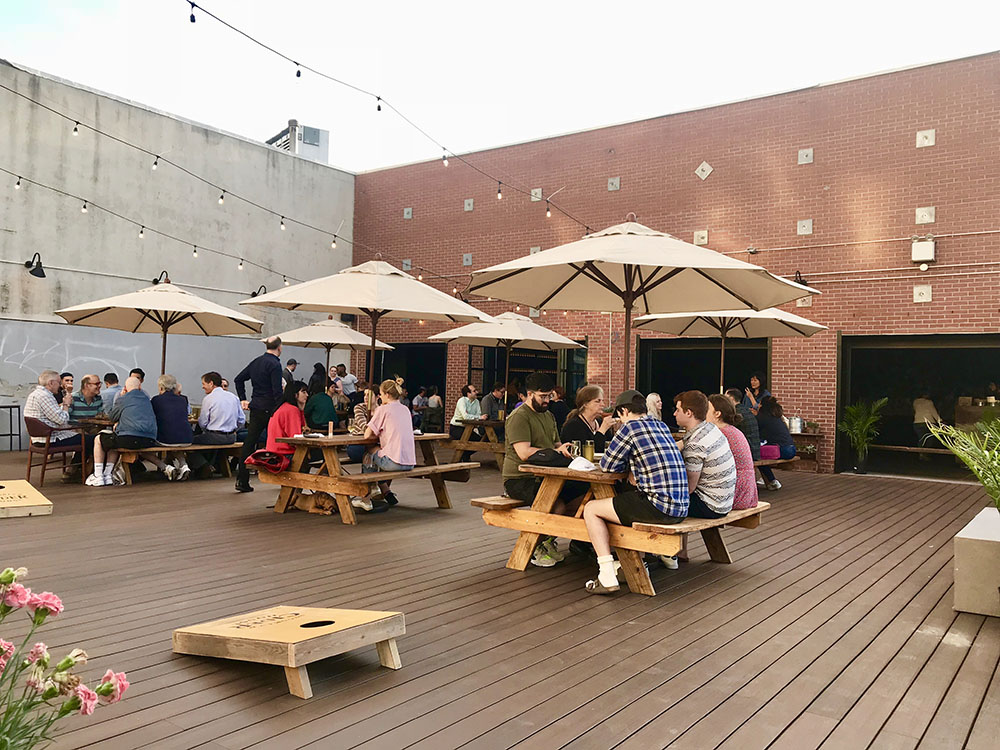 This seasonal outdoor space is perfect for your spring, summer and early fall events. With its wood picnic tables, umbrellas and decorative string light canopy, it's perfect for a baby shower brunch, an evening barbeque, casual dinner, or even a relaxed wedding ceremony. This 2500 square foot patio is dog-friendly and offers entertainment, like a corn hole game, oversized Jenga set and a fully stocked toy box for any children on your guest list. Just off the deck is a 3000 square foot, paved parking lot, perfect for hosting food trucks, or other outdoor entertainment, like a jazz or bluegrass band for your outdoor events.